Hiring Fairs
(Focused & On-Site Military Installations)
Transition Careers is a leading hiring events organizer for U.S. service members looking for Defense, IT, Cyber, Space, and Intelligence positions with defense contractors, federal agencies and military friendly employers. Our events are designed to be a focused and intimate hiring fair so job seekers can have informative discussions with each employer.
Through our hiring fairs, job board and related services, we specialize in providing a variety of job-search-enhancing services and resources that foster mobility for highly-skilled job seekers while allowing them to transfer their knowledge and maximize their earning potential.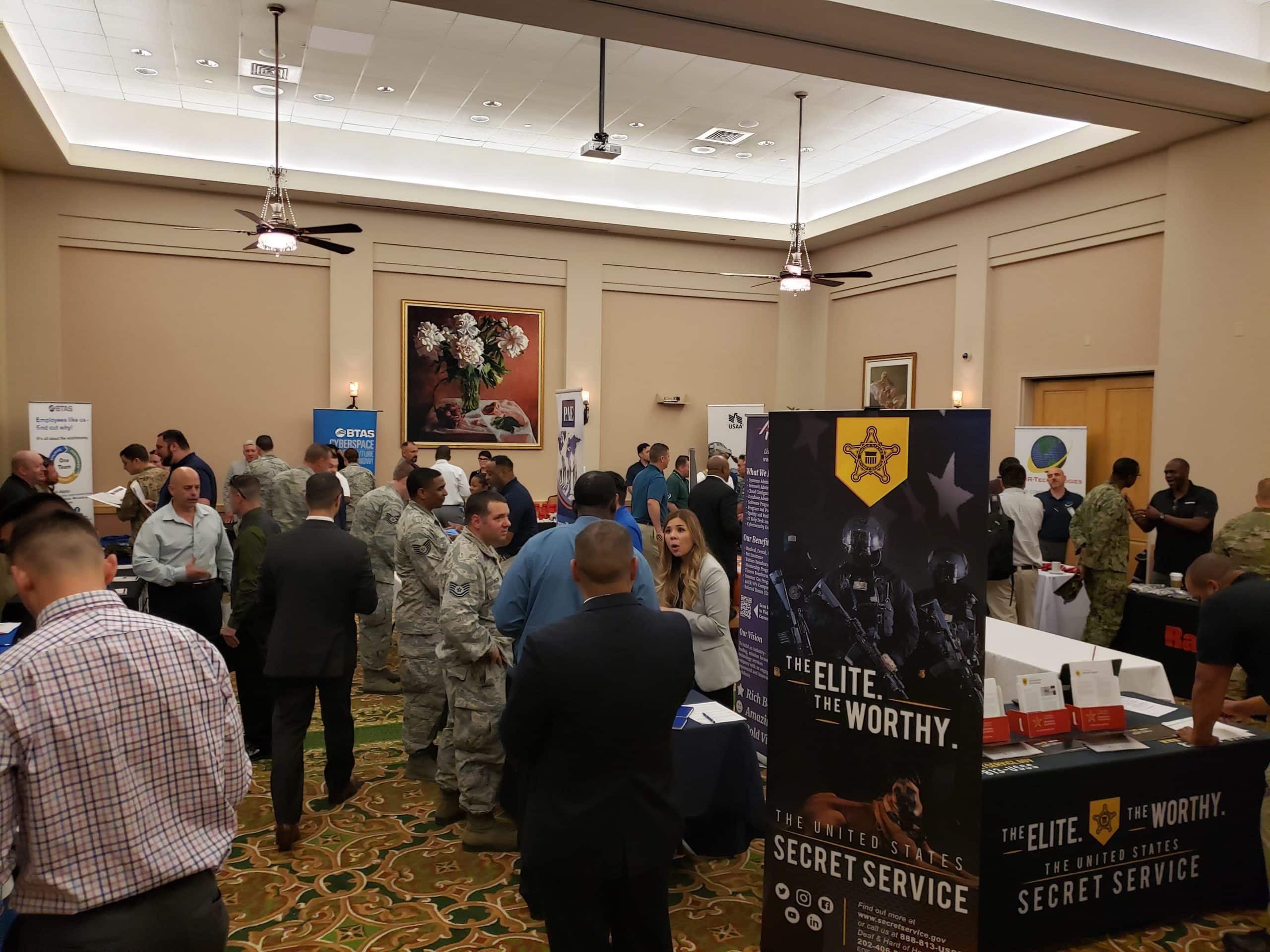 Defense, IT, Space, Cyber and Intelligence
Hiring Fairs
Free admittance. The hiring fair is open to Active Duty, Guard/Reserve, Contractors, Veterans, and Experienced Civilians that have access to the military installation (DoD ID, CAC Card or Have Your Own Sponsor). Pre-registering does not provide access to gov't installation.
Meet top defense contractors, federal and military friendly employers.  Build your network, explore jobs, professional development opportunities and ask questions to multiple employers in one event.
Local & national jobs.  Employers will be focused on their hot job opportunities at this military installation, local community as well as nationwide positions!
Targeted jobs in Defense, IT, Cyber, Space, Engineering and Intelligence.  Most of the positions offered by the employers require a U.S. federal security clearance.  It's not mandatory to have a clearance but it's preferred.
Online Job Board
Free, anonymous and easy to use
Multiplier Effect.  Resumes posted on our job board is networked with 1,500+ other job boards.
Tens Of Thousands Jobs.  Our site has tens of thousands of job posting to search and apply for.