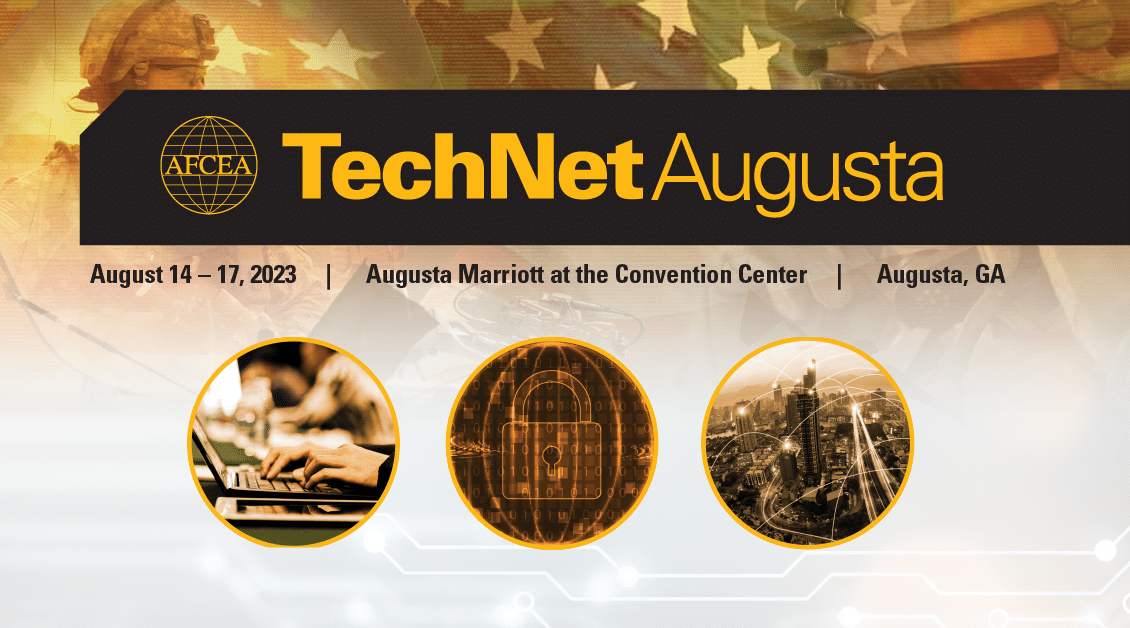 Transition Careers, LLC is a small business sponsor for the AFCEA TechNet Augusta 2023 conference, along with their strategic partner, Security University. 
TechNet Augusta provides a forum for key military professionals from the U.S. Defense Department, armed services and U.S. Coast Guard to discuss issues and share ideas. Government, industry and academic speakers address a broad range of topics and focus on the importance of the network, security issues and training to enable operational forces to modernize and be ready to meet emerging challenges in 2025 and beyond.
In addition to high-level military speakers and panelists, continuing education sessions, and special events, this three-day interactive forum offers industry the opportunity to meet with potential partners and clients on the convention center exhibit floor.
ABOUT TRANSITION CAREERS, LLC:
Transition Careers (TC) is a small business and experienced facilitator of nationwide, technical-focused hiring events for the U.S. Defense & Intelligence Communities. Since 2006, TC has successfully facilitated technical-focused hiring events on-site installations across Space Force, Air Force, Army, Navy, Marine Corps, National Guard/Reserve, and The Pentagon.  TC has played a crucial role in connecting the military community with high-quality employment opportunities in National Defense, Space, IT, Engineering, Cyber, and Intelligence sectors.  This not only supports individual service members but also contributes to the overall strength and capabilities of the military workforce.
ABOUT SECURITY UNIVERSITY:
Security University is the leading provider of Qualified Hands-On Cybersecurity Education, Information Assurance Training and Certifications for IT and Security Professionals in the world.
The mission of Security University is striving to provide our students with the highest quality Cybersecurity educational available through our Information Security and Information Assurance Training and Certifications for IT Security Professionals Worldwide.
ABOUT AFCEA:
AFCEA is a professional association that connects people, ideas and solutions globally.  We do that by developing networking and educational opportunities and providing them worldwide in an ethical manner. This enables military, government, industry and academia to align technology to meet the needs of those who serve in critical areas, which include defense, security, cyber and intelligence.   As a member-based, nonprofit 501(c)6 organization, we have a long history of encouraging innovation and advancing technology to ensure preparedness and security. We officially formed in 1946, but our organizational roots trace back to the Civil War.  The association includes individual members and corporate members, and AFCEA's international regional chapter network helps members build networks, grow relationships and expand opportunities. AFCEA members and constituents include professionals in military, government, industry and academia.