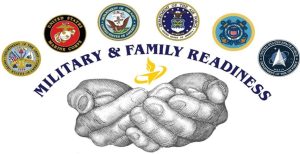 EVENT SPONSORED BY:
MacDill AFB, Military & Family Readiness Center (M&FRC)
EVENT LOCATION:


*BREAKAWAY EVENTS CENTER, BLDG #499
7315 BAYSHORE BLVD
MACDILL AFB, FL 33621

WHEN:
THURSDAY
OCTOBER 27, 2022
11AM – 2PM (ET)
*Open to All Active Duty, Guard/Reserve, Federal Civilians, Veterans, Contractors, and Family Members With Access To Military Installation.
(Valid DoD ID, CAC Card or have your own escort/sponsor).
Event Details
Listed Below
Registration provided by Transition Careers, LLC. No endorsement made or implied by the Federal Government and DoD
The health and safety of exhibitors and attendees is our number one priority.
This event will be in compliance with all local health and safety protocols set forth.
Face masks will be required.

Print this Event